Oct 07, 2023 | 3 min read
Brimma's Journey: Celebrating 7 Years and Envisioning the Future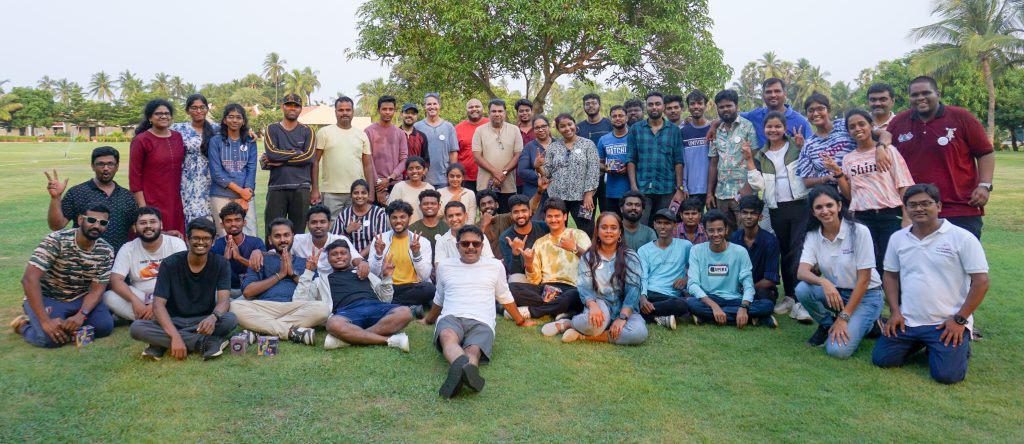 October 19, 2016, a seed with a grand vision was sown! Slowly and steadily, the seed is growing into a 'Tree of Life', thanks to the thoughtful leadership combined with the unparalleled efforts of our tribe!
It was indeed time for us to take a breath, and enjoy the journey, a roller coaster ride through the market swings, COVID-19 lockdowns et all! On the 7th of October, we gathered to celebrate this remarkable journey of ours towards completion of the 7th year of Brimma!
We gathered at a scenic location of MGM Resorts, Chennai ECR with our partners from various locations of India joining us along with some of our leaders who traveled and some who joined remotely.
While reflecting and relishing our success was one of our key agendas, another most important one was to set ourselves a vision / a goal to embark on for the next 3 years and wrap up our 10th year with a greater milestone. Thus began our event with our chairman & president sharing the organization's 2026 vision and goals followed by each leader sharing their specific OKRs aligned with the vision/goals.
All through this discussion, the energy in the room was the highlight! This energy of our tribe is our Core that has been the driving force and will continue to be…At this moment and always, we thank each one of them for their valuable contributions and take immense pride in what we are building together.
With our roadmap to our future drawn up, it was time for us to play hard and so we did thanks to the 'TalentSculptors' Team. Won't be exaggerating to say "The Event was Powered by the TalentSculptors' as they ensured a fun-filled adrenaline-rush day! Kudos to them for engaging every member present in the venue and bringing a smile / a laugh in everyone!
A day etched in every Brimma Partner's heart!
Here's to many more years of pushing boundaries, inspiring each other, and creating technological marvels.
Let's keep the bytes flowing and the innovations rolling.
Cheers to the past, present, and the incredibly promising future!